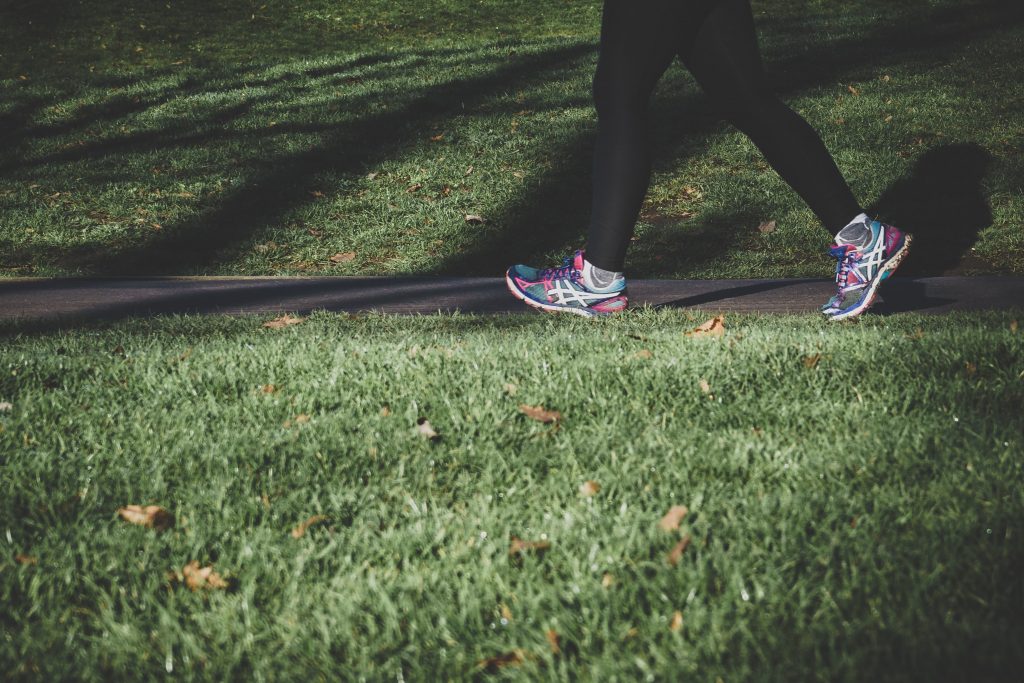 For the longest time, I was under the impression that if I wanted to lose weight I had to make it rain sweat.
But, I lost 30 pounds by walking, occasionally.  Aside from changes to my eating, that was the only exercise I added to my routine in order to drop the pounds.  It can seem too good to be true but, a small shift like that can make a major difference in trying to lose weight; in trying to make an impact on your life.
I started by walking with only one rule: my walks would be at least 10 minutes.  I also told myself that I would not feel guilty if I didn't walk…and that worked most of the time.  I was trying to change my way of thinking and I knew that being gentle with myself was a great way to start.   So, any day that I moved was a success!  And, any day that I didn't move was a time to rest both mind and body.
Usually, the simple solution is the best solution.  Walking may seem like not enough.  Just like so many other simple changes may seem like not enough.  But enough simple changes can truly impact your life.  And, that really is the bigger goal: make enough small changes so that eventually those changes become your new normal.
So, the next time you go for a walk, know that you are making a difference in your life and hence in your weightloss journey.  Aside from getting fresh air, you are teaching your body that movement is okay and that progress doesn't always have to be measured by a number.
I promise you, this simple change will help you lose weight.
Simple is my new normal and progress is always easier than trying to reach perfection.
Until next time my mommy friends!
-Ariana